Product Development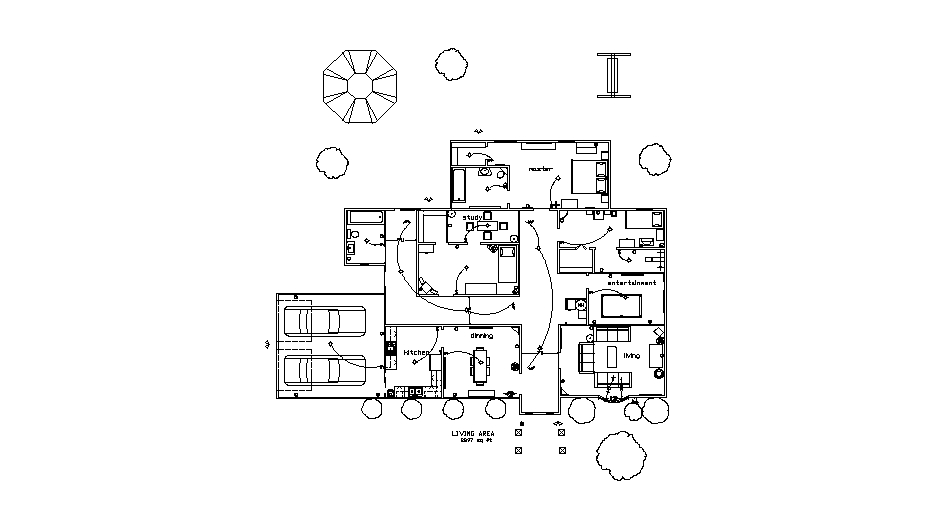 Planning: The idea of the house took a lot of time but I wanted it to be unique. All of my ideas came from me not from other home plans.
Designing of the Living room:


The Living room measures 270 square feet. This was the first part of the house plan to be created. Having a large window in the front of the house allows sunlight to come through. There is a center table in the middle of the living room, with three sofas around it. There is a base lamp next to the big sofa. I tried to make it look like the living room in my own home. East of the living room wall there is a space for furniture and space for a large tv and other objects.

Designing of the Kitchen:

Thenext important part of the house is the kitchen. This room measures approximately 130 square feet. It has a window in the front that measures 32' by 22'. There are upper and base cabinets next to the window. There is a door that gives access from the kitchen to the garage. There is also sliding door that measures about 48" by 80". There is a sink in front of the window. There are corner cabinets and a gas range that can be seen from the entrance of the kitchen.

Designing Dinning room:

The dinning room measures about 182 square feet. There is a center table that is 11' by 4'. This is the size of the room because I wanted plenty of space for walking. This design allows for little furniture. It is very close to the entrance of the house. I tried to make it as unique as possible.

Bedrooms design: The bedroom is 19'2" by 9'8" (188 square feet), & that has a study area that measures 6' by 13' with a closet next to the study. The closet is approximately 35 square feet. The room has a medium bed size, a big television close to the wall by the entrance of the room. The second room that measures about 148 square feet. It has a little room for the weights. It is 5 feet wide & 12 feet long. There is a window next to the bed.


Designing of the Master room: The biggest room of the house is the master having its own bathroom and a king size bed. There are two small windows north of the room. The rest room is 10'-9" by 7'-11". The closet is 6'-6" by 4'-2". The entire room measures about 301 square feet. I tried to create a simple design.